40" @resize.window="activeMegaMenu = 0" >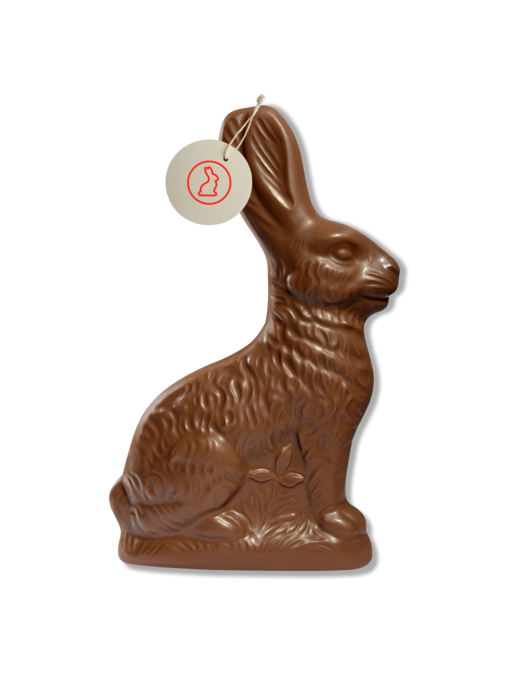 Seasonal & hollow chocolate figures
We produce chocolate figures and Easter bunnies.
We can cast any hollow chocolate figure for you. Whether you're looking for Easter bunnies and Christmas figures or something more unique, like a camel, racing car or your company's logo, we can create the right chocolate mould for you – a one-time investment for your one-of-a-kind chocolate piece.
We offer a wide range of Easter products and chocolate figures as standard. In addition to our popular, partly hand-painted Chocolat Bernrain Easter bunnies, we also offer a variety of classic chocolate Easter bunnies and other small items such as Easter eggs made from the finest Swiss chocolate. We produce up to 1.5 million Easter bunnies alone each year. All hollow chocolate figures are moulded from fresh chocolate.
Certification opportunities
Swiss-made
Customised recipes
Tree decorations
Easter bunnies
Easter eggs
Custom shapes on request
Private label
Private label expertise – our services for you